Tom Daley reveló que estaba haciendo un suéter de perro en la foto viral de él tejiendo en las gradas durante la final de clavados femeninos en los Juegos Olímpicos de Tokio.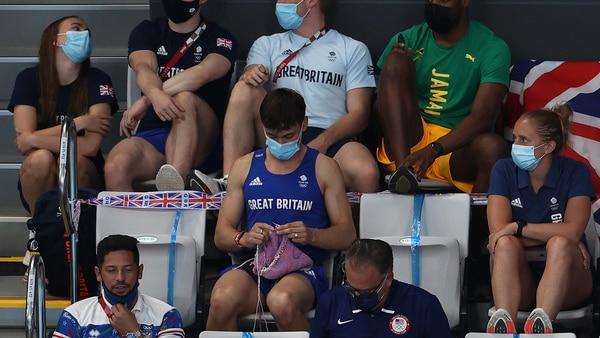 El saltador, de 27 años, acaba de recibir su  primera medalla de oro olímpica en la plataforma de 10 metros sincronizados masculina la semana pasada, y decidió sacar sus agujas y lana durante la final de trampolín de 3 metros femenino el fin de semana.
Respondiendo a la instantánea viral con una foto de lo que estaba haciendo, escribió en su historia de Instagram en su página Made With Love por Tom Daley: 'Para aquellos que preguntan qué estoy haciendo aquí … estoy haciendo un jersey de perro para @ izzythe.frenchie '.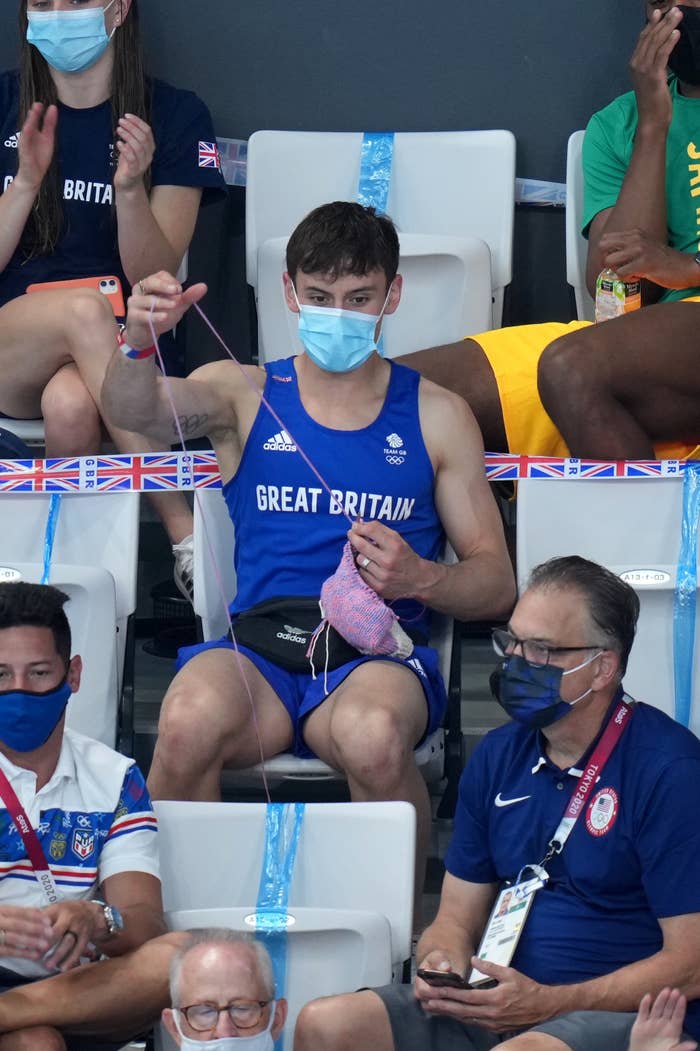 Más tarde compartió la pieza terminada para el famoso perro de las redes sociales con sus seguidores.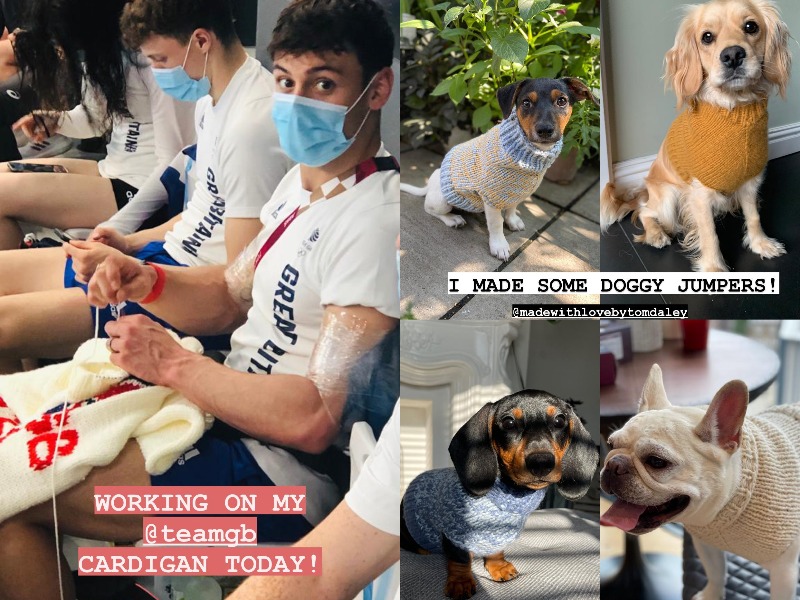 La estrella también reveló que estaba trabajando en un cárdigan del Equipo GB, compartiendo instantáneas de sí mismo trabajando en la obra maestra durante un descanso en el entrenamiento.
La semana pasada, Tom reveló que había tejido un recuerdo emocional para recordarle para siempre su primera medalla de oro en Tokio 2020 : una bolsa de medalla de oro personalizada.
El deportista británico rompió a llorar cuando él y su compañero de clavados Matty Lee triunfaron el lunes en el evento de plataforma sincronizada de 10 metros, su primera medalla de oro en cuatro Juegos Olímpicos.
En honor a su momento crucial en los juegos, Tom se dirigió a su página de Instagram de tejido y crochet, Made With Love By Tom Daley, para revelar la bolsa de medallas, que lleva la Union Jack en un lado y la bandera japonesa en el otro.