¡Este cachorro es tan lindo que no puedes evitar mirarlo! Un video de Fu Bao de seis meses agarrado a la pierna de su cuidador del zoológico se ha vuelto viral con más de cuatro millones de visitas en YouTube.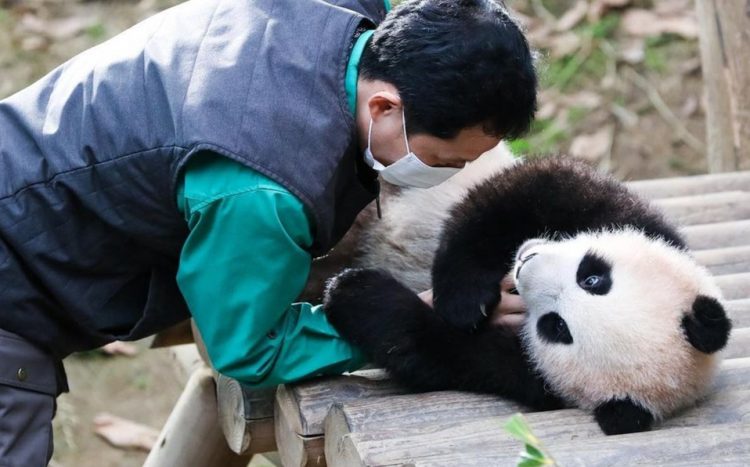 El cachorro fue el primer panda gigante que nació en Corea del Sur, en el zoológico Everland. Sus padres, Ai Bao y Le Bao, llegaron como parte del programa de "diplomacia panda" de China.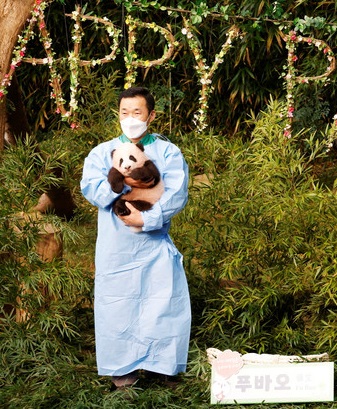 Fu Bao no solo ha cogido cariño a sus progenitores, sino también a sus cuidadores. Con seis meses de vida, Fu Bao ya pesa 10 kilos y es muy famoso en Corea del Sur.
VIDEO: Baby panda hitches a lift on keeper's leg.

Baby giant panda Fu Bao, the first to be born in South Korea, is glued to a zookeeper's leg and not wanting to let go during a regular checkup at the Everland Zoo near Seoul pic.twitter.com/LQEkvl35T3

— AFP News Agency (@AFP) January 27, 2021
Incluso parece que el cachorro de seis meses, cuyo nombre significa "un tesoro que da felicidad", no quiere separarse de su cuidador.  Fu Bao envuelve sus patas delanteras alrededor de la pierna de su cuidador, aferrándose incluso mientras él intenta alejarse.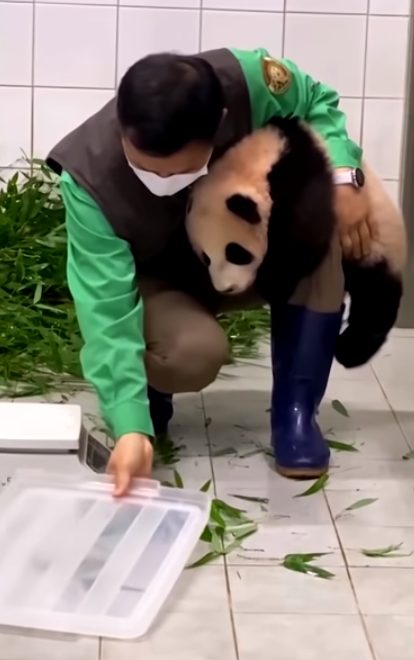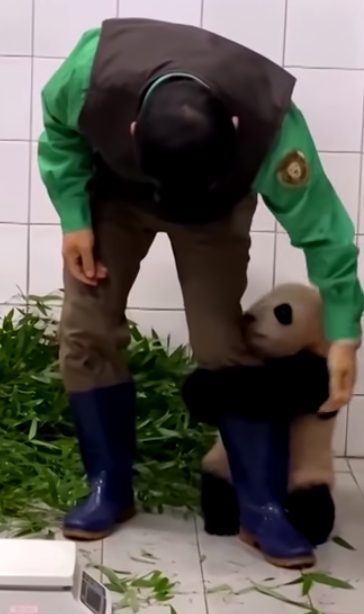 A Fu Bao le gusta deambular y es muy activa y curiosa.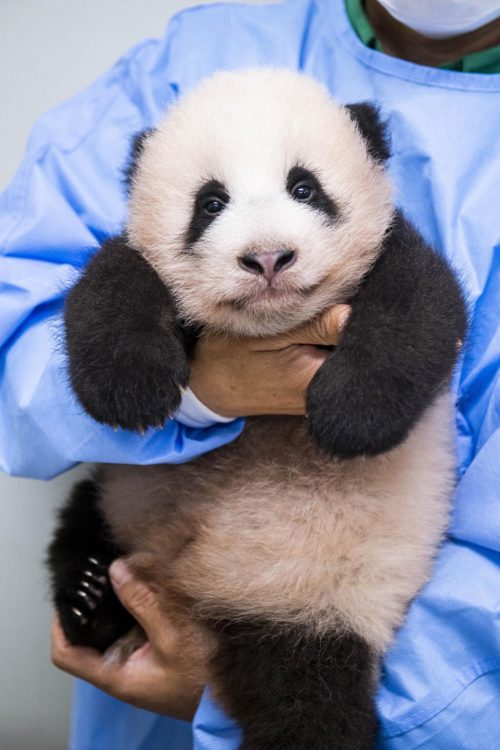 "Fu Bao intenta imitar todo lo que hace su madre". "Es muy juguetona. Todavía se alimenta de la leche materna, pero intenta masticar hojas de bambú por curiosidad. Toca y se mete en el hocico los juguetes que le da su cuidador.".